Client - Repubblica della Pizza
Category - Brand Identity
Year - 2020


Repubblica della Pizza is an independent state where peace and good food reign. The perfect place to take a break from the daily routine to let yourself be carried away by a moment of quiet, with the scent of a magnificent pizza.

It is made up of 4 regions: Red Region, the mother of tomato pizzas - White Region where the best ingredients live on a base of soft mozzarella - Neutral Territories, where tomato and mozzarella can coexist on the same dough - Colonial Territories, where each ingredient is free to enter and make friends with the other ingredients, without limits.

Welcome to the Republic of Pizza.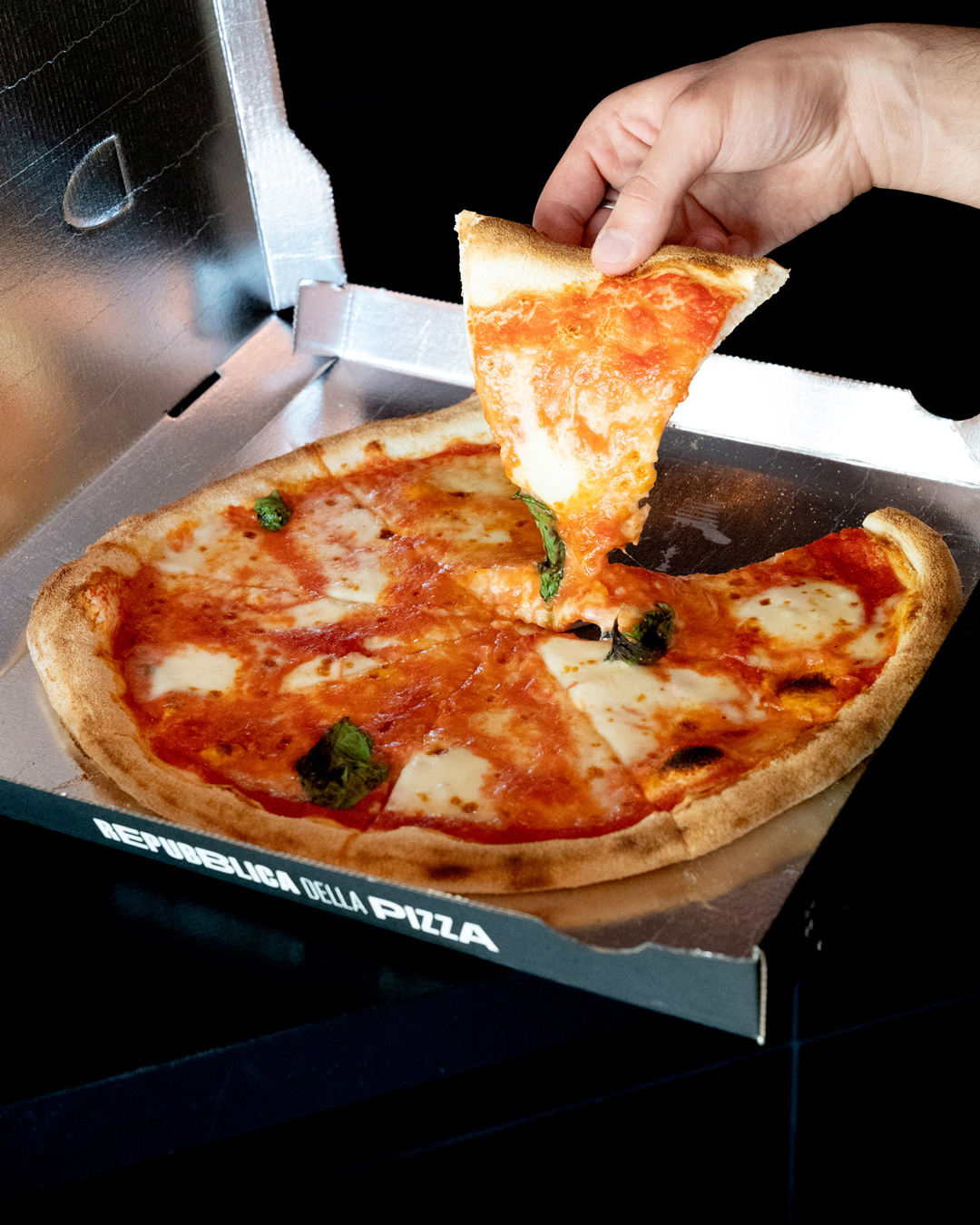 The visual identity of Repubblica della Pizza begins with the symbol, halfway between the logo for a pizzeria and the coat of arms of a nation. It is formed by a logotype with the full name - which contains some glyphs with different sizes, intended to represent freedom and openness of views - and by an emblem of heraldic inspiration, to confer institutionality and firmness, which depicts a pizza divided into 8 slices, surrounded by basil leaves.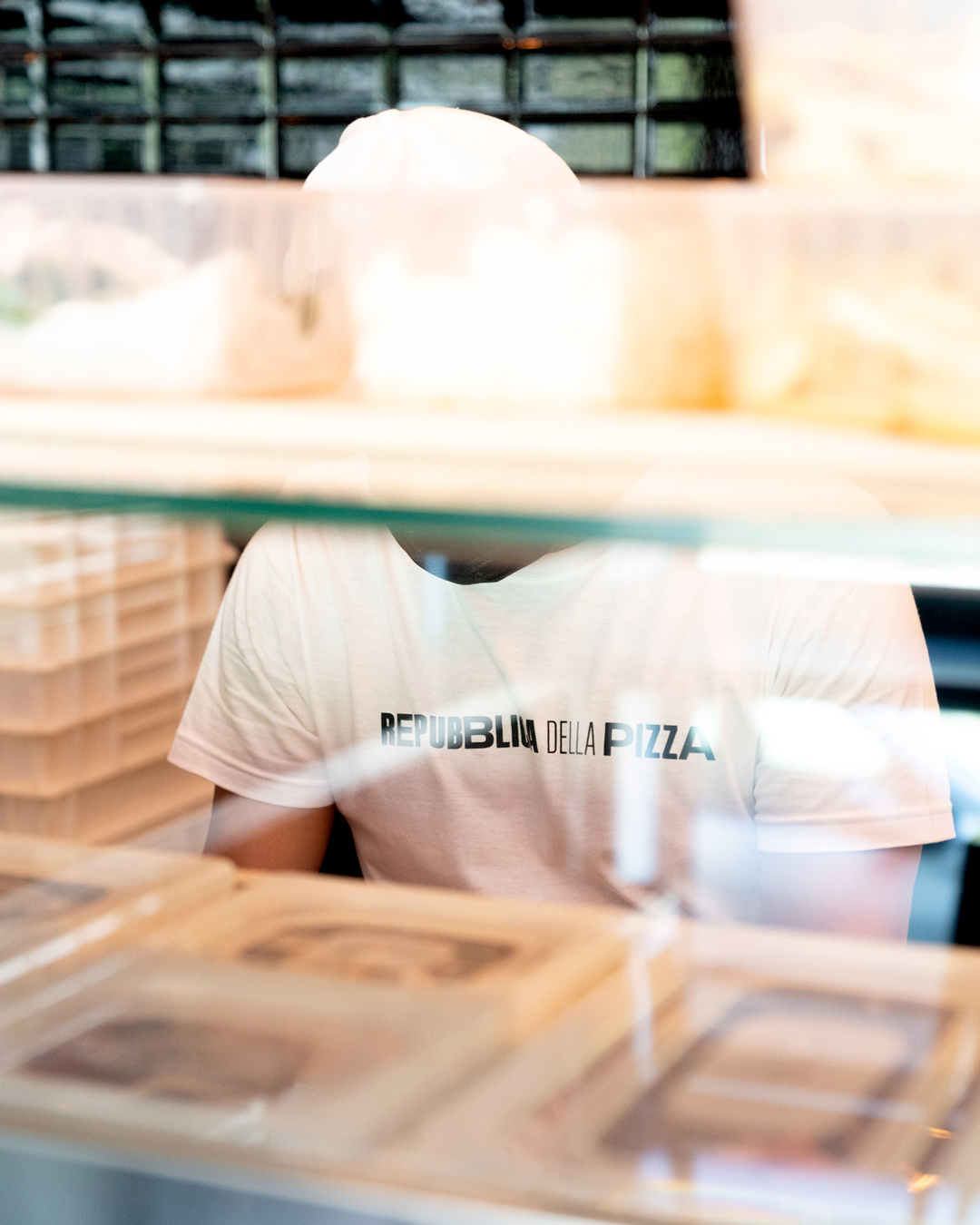 The "Constitution of the Republic" was developed with its Fundamental Principles: constitutional rules to be followed, as in any self-respecting Republic.
The pizza box is the most important tool in all communication. It is an element with great responsibility since it allows the brand to enter people's homes directly and must have the strength to persist, even after the consumption of the pizza, in the minds of the customers. An all-black carton was developed, differentiating the brand from the competition, with elegant and imposing branding printed on the top side. The internal part is made of aluminium to keep the heat of the product.


Loyalty cards reward the "citizens" who have proved to be most loyal to the Republic, with a free pizza every 10. The stamp that demonstrates this loyalty consists of a reduction of the emblem combined with the logo.
The "black" envelopes were fundamental for the launch campaign. To make the brand known, branded black envelopes were distributed to all the houses adjacent to the restaurant, containing a welcome letter, the menu and two loyalty cards, one of which was already complete to guarantee a free pizza to anyone.